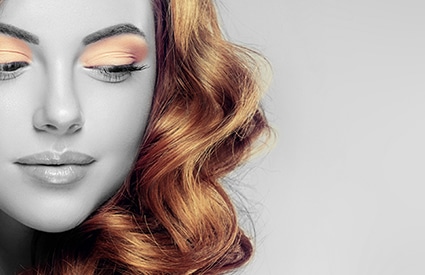 About the Clinic
HAIR
CLINIC
Cranley Hair Clinic is headed up by Dr Ophelia Veraitch, a Consultant Dermatologist with a specialist interest in disorders of the hair and scalp. Dr Ophelia holds a substantive Dermatology Consultant appointment at University College London Hospital (UCLH), where she has founded the UCLH Specialist Hair Clinic.
Dr Ophelia qualified in medicine from Imperial College London and completed specialist training in Dermatology at the world-renowned St. John's Institute of Dermatology, London. She has received additional training in the diagnosis and management of hair disorders in international centers of excellence including Manchester, Rome, Bologna and Japan.
During her training she was awarded a highly competitive PhD fellowship and completed a PhD in hair follicle bioengineering in a nobel prize winning laboratory at Keio University School of Medicine in Tokyo, Japan. She has published numerous papers in high impact scientific journals and was awarded multiple international prizes for her work.
With her unique background in hair, Dr Ophelia is one of the few Consultant Dermatologists in the UK to have an academic and clinical interest in hair. With her international experience in the field she has the expertise and skill to offer cutting edge management regimens for patients suffering with hair loss and scalp disorders.
THE CRANLEY HAIR CLINIC CONSULTATION
Due to the complexity of assessing and managing hair and scalp loss disorders appropriately, at Cranley Hair Clinic we offer extended 1 hour consultations for the first appointment.
Dr Ophelia understands the devastating effect that hair loss can have and during your consultation will take the time to thoroughly understand your concerns. She will carefully evaluate the cause of your hair loss including a detailed history and clinical examination of the hair and scalp with trichoscopy. Based upon this assessment she will advise appropriate investigations and discuss treatment options. Dr Ophelia takes an evidence based approach to treatment and is constantly striving to introduce novel and more effective therapies into her practice.