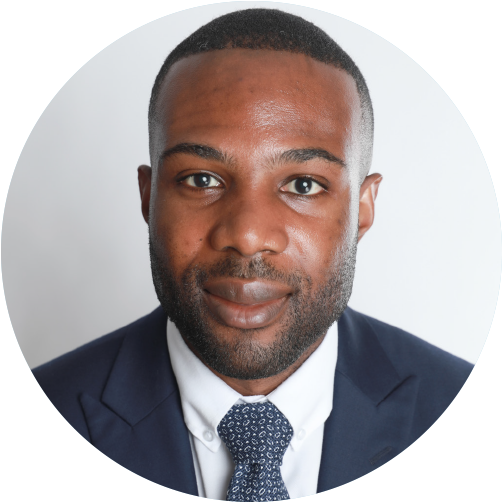 Dr Derrick Phillips
MBBS BSc (Hons) FRCP (Dermatology)
Dr Derrick Phillips is an award-winning consultant dermatologist specialising in medical, surgical and cosmetic dermatology. From acne to rosacea, rashes and skin cancer, removal of skin tags or facial rejuvenation therapies; Dr Phillips' vast body of international clinical experience is the cornerstone of his success.
Dr Phillips graduated from University College London Medical School in 2011 with a double merit and achieved First Class Honours in his Medical Physics and Bioengineering degree. He completed his general medical training at prestigious hospitals in London, Singapore, and New South Wales, Australia, before embarking on specialist Dermatology training in Liverpool.
Dr Phillips is a consultant at the world-renowned Imperial College Healthcare NHS Trust. As a specialist in adult female acne, he has been involved in cutting edge research, including a national trial for hormonal acne. He is widely published in scientific literature and has been invited to lecture at international conferences.
Dr Phillips was elected to the fellowship of the Royal College of Physicians, in recognition of his contribution to dermatology. His career has been decorated by accolades including the British Association of Dermatologists 2022 Green Prize for his work on sustainability in Dermatological surgery, as part of the Dermatology Sustainability UK Group. Dr Phillips is a fellow of St John's Institute of Dermatology and a past recipient of their registrar prize.
Dr Phillips has over a decade of experience, with hundreds of surgical hours and is a well-recognised, experienced physician, providing world-class and personalised treatment plans to suit individual needs.  Known for his excellence and innovation, Dr Phillips' evidence-based, patient centred approach and attention to detail have been the basis of the growth of his loyal international patient base.
Dr Phillips is an official spokesperson for the British Skin Foundation and his commentary is regularly featured in print and online media including Women's Health magazine, The Guardian, Marie-Claire, Refinery29 and BBC radio. Dr Phillips was recently featured in 'Secrets of Your Supermarket Food' on channel 5 and is listed in the prestigious Tatler address book 2023.
Dr Phillips is registered with the General Medical Council No.7169836
Memberships
Royal College of Physicians
British Association of Dermatologists
British Cosmetic Dermatology Group
British Society for Dermatological Surgery
British Society for Medical Dermatology
Royal Society of Medicine
North of England Dermatology Society
Independent Doctors Federation
The Doctors club