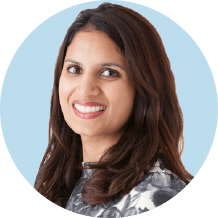 Dr Ophelia Veraitch MB BS BSc PhD MRCP (Derm)
Dr Ophelia Veraitch is a highly experienced Consultant Dermatologist, consulting on all aspects of Dermatology including all causes for hair loss /alopecia, eczema, acne, rosacea, psoriasis, melasma, vitiligo and skin cancer management. She heads up the Cranley Hair Clinic.
Dr Veraitch graduated with honours from Imperial College London (2006), after which she completed her Foundation and Core Medical Training at the Chelsea and Westminster, Charing Cross, St Mary's and The Hammersmith Hospitals (2006-2010). Following this she was awarded a prestigious Mongbukagakusho Scholarship to complete her PhD in 'The use of human induced pluripotent stem cells in hair follicle bioengineering' in world-renowned stem cell and Dermatology laboratories at Keio University, Tokyo, Japan (2010-2014). On return to the UK she completed her rigorous Dermatology specialist training at the St. John's Institute of Dermatology, one of the world's leading centers for Dermatology, at Guy's and St. Thomas' Hospitals (2014-2018).
Dr Veraitch continues to publish original research and reviews in peer-reviewed journals, book chapters and has been awarded numerous awards for her research. Prizes for her work have been awarded by the Royal Society of Medicine Dermatology Section (2010, 2017, 2017), European Society of Dermatological Research (2011), North American Hair Research Symposium (2012), The British Society of Investigative Dermatology (2014), the Japanese Society of Investigative Dermatology (2014), the European Society of Hair Research Fellowship Award (2018) and Collaborative Travel Award (2018).
In addition to her work at Cranley Clinic, Dr Veraitch is a substantive Consultant Dermatologist at University College London Hospital (UCLH), one of the major London teaching hospitals. She is the clinical lead for the Hair Clinic, Severe Eczema Clinic and Teledermatology Service.
Dr Veraitch is on the GMC Specialist Register for Dermatology and her GMC number is 6149018.