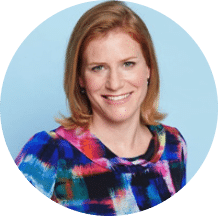 Dr Philippa Lowe, MB, ChB, LLB
Dr Lowe is a Specialist Skin Physician who has directed multiple research studies and published over 25 clinical and research papers in the areas of Botox and Dysport, volume facial fillers and lasers.
Her extensive experience grew out of interest in skincare that began during her childhood in Santa Monica, California, where as a typical teenager playing outdoor tennis several times a week, she saw first-hand the damage the sun can cause. During this time her father, Dr Nick Lowe, was the Professor of Dermatology at UCLA, researching the harmful effects of the sun and ingredients required to create an ideal skin cream.
Philippa returned to the UK to study Medicine, graduating with Dean's Commendation in 1998, and completed her pre and post registration medical training at The University of Liverpool teaching hospitals. In 2004 she completed a Law degree with Distinction at the College of Law. Her particular interest is the ethics of medical care, an area of cosmetic medicine that is often overlooked by aesthetic clinicians. Philippa also completed a year of advanced dermatology study at The Royal London Hospital and achieved a Diploma in Dermatology degree with distinction.
Philippa has been practicing at Cranley Clinic since 2000, working alongside her father Dr Nick Lowe. She is skilled in a variety of cosmetic dermatology procedures and has been crucial to the development and formulation of key qualities of the Dr Nick Lowe skin creams.