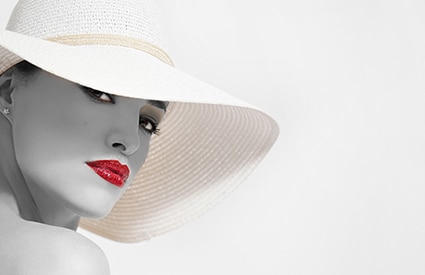 FILLERS
FACIAL
AESTHETICS
Dermal fillers are injectable treatments used for replacing lost volume, softening deep facial lines, lifting and facial contouring.
Indications for filling lines and creases include:
Frown lines
Nose to mouth lines
Lips (for fullness / smokers' lines)
Hollow cheeks
Dermal fillers provide smooth, long lasting correction of mild to severe facial wrinkles and folds. They are made of a smooth gel formulation of hyaluronic acid formulated with local anesthetic lidocaine for increased patient comfort. The results are instant and can last between six to 18 months depending on the type of filler used and the area treated.
Ellansé is a synthetic injectable material containing skin-smoothing microparticles. It was developed to improve facial lines and wrinkles as well as adding lost volume into cheek depressions, the facial outline and also the chin. It helps to improve skin hollows, depressed and sunken scars as well as volume loss on the hands.
Initially, the lines or wrinkles are filled by the gel injection. After this, as the gel dissolves, the Ellanse induces the stimulation of the body's own collagen.
On average, one to two treatment sessions are needed at approximately four weekly intervals. The number of sessions and the number of injections per session vary from person to person.  The achieved results can last more than two years.
Polycaprolactone is the main component of Ellansé which has been used in orthopaedic surgery for more than 20 years.
For those seeking longer lasting results, Ellansé is for you. It adds lost volume into cheek depressions, the facial outline and chin.
It is also highly effective for rejuvenating ageing hands.