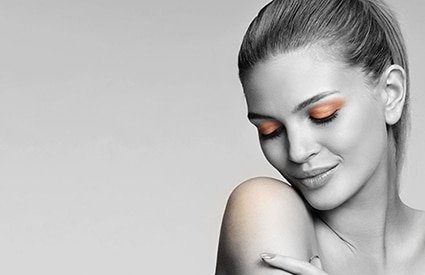 MEDICAL
DERMATOLOGY
Explore the unrivalled range of skincare treatments offered at Cranley Clinic
Cranley Clinic is a consultant dermatologist led clinic that offers expertise in all diseases of the skin, hair and nails. As the UK's foremost centre for medical dermatology we offer a comprehensive range of treatments and information for skin diseases as well as expert guidance for our patients.
Diagnosis and treatment of all skin conditions is therefore available at the clinic, including acne, excema, rosacea, psoriasis, skin cancer, examination and treatment of moles and pigmentation problems.
Our consultant dermatologists are on the specialist register of the GMC and our physician specialists have taken dermatology training and examinations in dermatology.
Our full range of dermatological diagnosis and treatments include;
Acne Clinic
We offer a comprehensive range of acne treatment programmes incorporating the latest medical, laser, Isolaz, lights and peel treatments. We even offer our highly respected range of acne creams, Acclenz.
More >
Rosacea Clinic
Rosacea affects many people with skin redness, flushing and often acne-like spots. We have dedicated consultation appointments for new patients suffering with rosacea. Our treatment protocol offers skincare advice, a treatment programme Rosacea with the latest medical, lasers and lights, as well as prescription creams.
More >
Melasma is the skin darkening of the cheeks, upper lip and forehead from pregnancy, contraception pills and sun damage. Our Melasma Protocol is designed to significantly reduce the appearance of melasma.
More >
Psoriasis Clinic
Psoriasis is a frequently inherited red and scaling disease of the skin, which affects 2 to 3% of the UK population. There are different varieties of psoriasis and we offer a number of treatment options to suit, from topical treatments to light treatments, oral medications and biological injectable drugs.
More >
Skin cancer and Moles
We offer skin cancer and mole screening with dermascopic photography plus diagnosis and treatment.
More >
Scar Treatment Clinic
Scars are the result of the skin's repair of wounds caused by accident, disease, or surgery. This is a natural part of the healing process. There are several different types of scar. We offer various treatments to reduce the appearance of scarring.
More >
Excess Sweating
Medically known as hyperhidrosis, excessive sweating whether from the underarms, face, forehead or hands can be a hugely embarrassing and life-impacting problem for many people. This is something we can treat.
More >