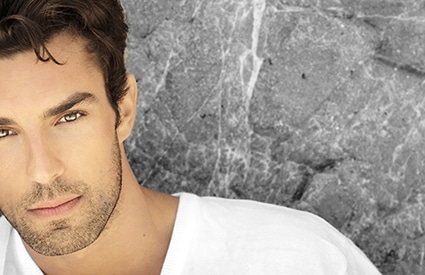 Scar Treatment Clinic
MEDICAL
DERMATOLOGY
Scars are the result of the skin's repair of wounds caused by accident, disease, or surgery. This is a natural part of the healing process.
Typically, a scar will become more prominent at first, then gradually fade. Many actively healing scars which seem unsightly at three months may heal quite satisfactorily if given more time.
There are several types of scar. A scar's appearance will depend on its color, texture, depth, length, width or location. How the scar forms will also be affected by an individual's age and location on the body or face. Younger skin makes strong repairs and tends to over heal, resulting in larger, thicker scars than on older skin. Skin over a jawbone is tighter than skin on the cheek and will make a scar easier to see. If a scar is depressed, it will make skin seem shaded, and if it is higher than surrounding skin, it will cast a shadow. A scar that crosses natural expression lines will be more apparent because it will not follow a natural pattern, and a scar that is wider than a wrinkle will stand out because it is not a naturally occurring line.
Any one, or a combination, of these factors may result in a scar that, although healthy, may be improved by treatment and we offer a variety of treatments to reduce the appearance of scarring.
Types of scars
Raised and thickened
Red
Dark
Thinned/sunken/hollow
Ice pick
Crater
Medical Name
Hypertrophic and keloid
Erythematous
Pigmented
Atrophic
Ice pick
Punched out
Several techniques can minimize a scar. Most of these are done routinely in the dermatologist's office with local anaesthesia. Only severe scars, such as burns over a large part of the body, require general anaesthesia and a hospital stay.
Surgical scar revision can change the length, width, or direction of a scar; raise depressed scars, or lower elevated scars. However, no scar can ever be completely erased; and no magic technique will return skin to its uninjured appearance. Surgical scar revision can provide improvement in the appearance of the skin, while leaving another—though less obvious—mark. In addition, a scar's colour cannot be altered; as it gets older, it usually fades and can often be hidden with make-up, but a certain difference in pigmentation will usually remain.
The most important step in the treatment of scars is careful consultation between patient and dermatologist—finding out what bothers a patient most about a scar and deciding the best treatment. Physicians stress that each scar is different, and each requires a different approach.
SPECIFIC TREATMENTS
Despite claims to the contrary, you can't eliminate scars altogether but, with the latest treatments, you can reduce them. You don't want to over treat a scar and cause any more damage.  Some of the most frequently used methods of scar reduction are: