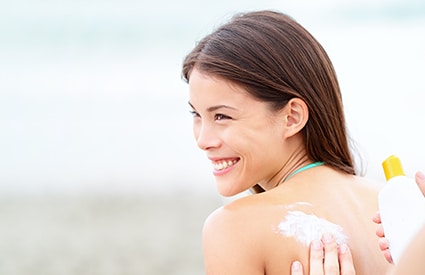 SUMMER
SKIN
Summer Glow
A glowing complexion is in high-demand whatever the season, but the summer months are crucial for ensuring that this is achieved. I tend to see more clients after the summer period when their acne has returned and when their summer damaged skin becomes more evident from where a tan has faded away. Yet the summertime is the perfect time of year to energise and refresh your regime. It is important to take a look at what is on your bathroom shelf and access what your skin needs during the warmer months.
Hydration and sun protection, for example, are paramount and updating your skincare regime with the change of season can help you to successfully revitalise your skin and find your summer glow. Adjusting your skincare routine is important during the summer months; it isn't just the weather that affects your skin, it is also travelling, and our diets that cause changes. Furthermore, it is also likely that old products on your bathroom shelf will have lost their efficiency if the bottle has been left open and unused for a number of months. Make the changes now and in no time you will have a summer glow, and a sparkling confidence.
Rise and shine
It is a refreshing change, waking up to light, pleasantly warm mornings – I'm sure that you will agree. However, many of us seem reluctant to acknowledge the importance of waking up the skin properly. Awaken your skin with our uplifting Pore Refining Facial Polish that exfoliates the skin to stimulate cell renewal and purify clogged pores. A scrub can help your skin to absorb SPF more effectively, which must be applied every day to protect skin from UVA and UVB damage, especially during the summer months. Not only will your days be brighter, but your skin will look and feel so too.
Repent summer sins
Is it too late to find your bikini body? No! Diets and beach bodies may be on the tip of everyone's tongue, but at the Cranley Clinic we have a treatment that provides quicker results. CoolSculpting can help to reduce fat on your outer thighs and other problem areas that cardio and weight training just cannot shift. The procedure is known as 'cryolipolysis' which works effectively to get rid of fat in problem areas, so that you're one step closer to feeling body confident on the beach. Cryolipolysis targets the area, cools and eliminates fat without damaging the surrounding tissue. The fat cells crystalize, break down and are then naturally flushed from the body over a period of a few months. It's a non-surgical option that provides great results and, unlike surgery, there is no down time. For many of my patients this is a discreet and simple option for finding their summer body confidence.
Summer nights
Many of my patients wear less foundation during the day, and tend to apply SPF more when the summertime begins, yet I always remind them not to neglect the skin during the night-time.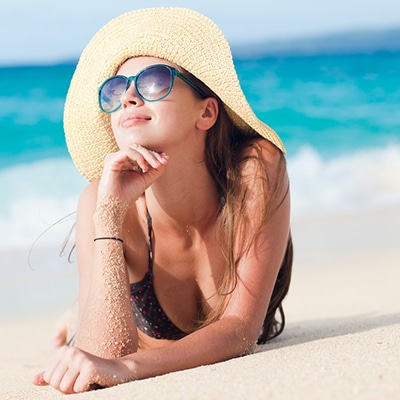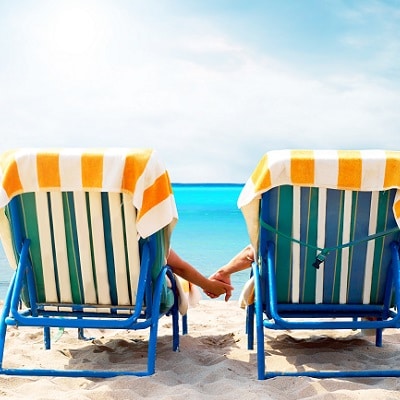 Summer Awareness
Whilst we all love to bask in the sun on a beautiful summer's day with the warmth on our bodies, it's important to realise how this is affecting your skin, especially if the right precautions aren't taken. With most of you getting ready to jet off to sunny destinations, this advice is invaluable in protecting yourself and your loved ones.
Know the facts
By now we all know the dangers of UV and its ageing risk.
However, when many of us think of UV all we can see is holidays in the sun and tanning beds.
More and more people are beginning to realise the importance of daily UV protection, after all the rays are present 365 days year.
But we often can't see the light that damages us. How aware of you of the light in your house? Or exposure from everyday tasks, like driving or getting your nails done.
On the other hand let's not forget that light can be used in a variety of treatments; lasers can help with acne, sun damage and wrinkles. Topical light can even help improve skin cancer when combined with photodynamic therapy.

How does UV radiation affect the skin?
Solar radiation comprises short, high energy rays from cosmic, gamma and X to longer, lower energy ultraviolet, visible, infrared, micro- and radio waves all of which travel towards Earth at 300,000 kilometres per second in a straight but undulating line.  Of those rays that pass through the atmosphere, it is only ultraviolet and infrared that are known to have a detrimental effect on the skin.
UV radiation, a known carcinogen, can have a number of harmful effects on the skin. The two types of UV radiation that can affect the skin – UVA and UVB- have both been linked to skin cancer and a weakening of the immune system. They also contribute to premature ageing of the skin, cataracts (a condition that impairs eyesight), and causes pigmentation.
UVA – UVA rays, which are not absorbed by the ozone layer, penetrate deep into the skin and heavily contribute to premature ageing. Up to 90% of the visible skin changes commonly attributed to ageing are caused by sun exposure.
UVB – These powerful rays are partially absorbed by the ozone layer and mostly affect the surface of the skin. They are the primary cause of sunburn.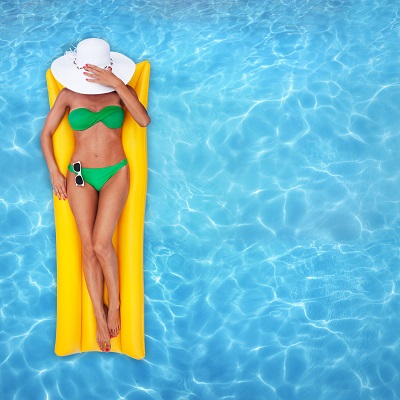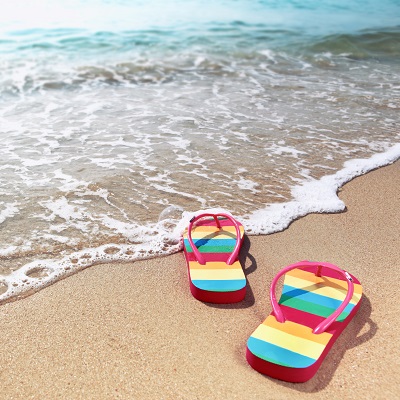 The (not so) Sunny Side of things
The argument for wearing sun protection as proven by the truck driver whose face aged 20 years faster on his window side.
This man's face is one of the most compelling arguments for wearing sunscreen, every single day.  UVA rays transmitted  through the window of American truck driver Bill McElligott's (69) vehicle have severely damaged the skin on the left side of his face during his 28 years on the job.
As a result, the left side of McElligott's face looks roughly 20 years older than the right. I have noticed in many of my UK patients that drivers have more damage on the right hand side.
Driving has been linked to an increased risk of skin cancer due to sun exposure through the windows, which do not filter UVA rays. A study in the Journal of the American Academy of Dermatology looked at nearly 85,000 cases of skin cancer, and concluded more cases involved the left arm and left side of the face.
Remember, to apply a daily SPF15 UVA protective day cream. You may also want to look into UV protective glass films for your car.
Sunlight affects your health and your skin in many ways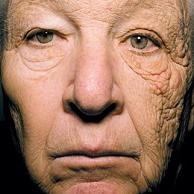 The Good
Psoriasis
No one is certain why it improves in the sun.
Could help slow the rapid skin growth that occurs in Psoriasis.
Could improve the skins immunity which is abnormal in skin with Psoriasis.
Might be the result of increased Vitamin D, which helps skin cells mature normally.

Acne
Sunlight may help kill acne causing bacteria.
Less Seasonal Affective Disorder (SAD) = Less Stress = Happier People = Happier Skin.

Eczema
Humidity in the summer helps reduce the skin dryness of Eczema sufferers.
Sunlight helps to kill some of the many skin bacteria that make Eczema worse.
The Bad
Rosacea
Rosacea sufferers dread the start of summer. The infrared rays from the hot summer sun increases blood flow, which results in flushing, redness and often painful and embarrassing spots and lumps.

Skin Ageing
UVA is more intense in the summer skin, although present all year round.
Intense UVA and UVB in summer sun increases skin pigmentation which in turn creates new sun sports and makes existing ones darker.
UVA damages support collagen and elastic tissue under your skin, leading to wrinkles and loss of elasticity.

Sunlight and sunscreen allergies e.g. Polymorphic Light Eruption (PLE)
PLE causes intense itching, however can improve with gradual exposure to low levels of sunlight.
PLE is mistakenly called prickly heat. Prickly heat is caused by heat humidity and blocked sweat ducts.
UVA causes an immune reaction to some medicines so the skin becomes inflamed, red and itchy.
If you continue to take your medication, do so in the evening if possible, so your drug levels will be less during the day.
You should always consult your doctor before discontinuing your medication.
Certain chemicals in the sunscreen such as Benzaphenone may cause reactions.
Don't leave good skincare at the door on your next holiday
Do you know the rush of heat feeling you experience when stepping off a plane in a hot country?  If you arrive in a sunny place during the day you should apply your SPF as the cabin crew prepares for landing. Sun damage can occur in a very short space of time, if you are walking from the plane to the airport, or waiting for a taxi you could be damaging your skin.
If you can only take one skin care item from home whilst on holiday take your cleanser. A sudden change in cleansers can disrupt skin's acid balance and cause breakouts.
Sunburn Skin SOS
Some pain medication may help reduce sunburn e.g. Advil, Ibuprofen, and Aspirin. Take as soon as you think you may have burned, even before the redness appears.
Take two or more cool or tepid baths/showers every 24 hours to help soothe the skin.
But, resist the urge to apply a thick hydrating body cream to your skin. Thick creams can be occlusive, and actually trap the heat. Instead apply a light moisturizing lotion, preferably one that's been chilled in the fridge, to cool and hydrate the skin. Also use Calamine Lotion, Non RX 1% Hydrocortisone cream for small areas.
If your skin becomes itchy take a Benadryl or Piriton at night just before bed, this will make to drowsy.
If you skin starts to blister apply cold water swatches or soak in a cool bath infused with a capful of white wine vinegar.
If you skin beings to flake, use a moisturising wash such as an Oatmeal Body lotion, Dermol 500 lotion.
Is your home aging you?
It is not only the light from outside that could be ageing you, so could the light inside your house.
Do you apply your protective cream for a day lounging about the house? You should as you never know which rooms in your house could be ageing you.
Most glass used for windows blocks UVB but not UVA. This means that although glass might reduce the risk of sunburn, it does not prevent long term damage from UVA. About 50 per cent of UVA rays do get through.
 A team at University College Hospital, Besancon, in France, conducted the first study on how sections of the face age at different rates related to sun exposure.
 Researchers said: 'Participants showed significantly more clinical signs of facial ageing on one side of their face due to driving or working close to windows over many years.'
Although UVA rays will only penetrate 1-2ft through the glass, it is worth being cautious even when inside.
Another study published by the British Journal of Dermatology* found that some energy-saving light bulbs emit UVA rays, which caused skin damage and redness in sun sensitive people.
Dr Lowe comments that, whilst they did not look at skin ageing, his own previous research, among others, has shown that very small amounts of UVA could lead to skin damage and accelerated skin ageing.
This study confirms Dr Lowe's recommendation to wear a daily SPF15 UVA protective day cream containing antioxidants, whether you are out and about or in for the day.
Unexpected ager
Gel manicures are a convenience more and more women are indulging in, but, they could cause lasting damage to the nail and even increase the risk of cancer.
Each coat of nail polish is set using a UV light. Dr Chris Adigun, from New York University School of Medicine, said photo damage from UV lamps could damage the surrounding skin cells in much the same way as sunbeds.*
A 2009** study found two middle aged women with no personal or family history of skin cancer developed non-melanoma skin cancers on the back of their hands. Both women report previous exposure to UV nail light.
Whilst perfectly manicured hands are great, youthful looking hands are even better.
The risk is small but it is worth limiting the number of gel manicures you get, and make sure to apply a protective hand cream (to your hands, not nails) prior to the treatment.
Light and laser treatments
IPL- improving surface redness, discolouration, thread veins
Isolaz– bacteria killing vacuum assisted light, good for treating acne
Alexandrite– highly versatile, great for hair removal and getting rid of thread veins and redness
Ruby– targeted skin lightening for sun spots
Yag– sun spots and birth marks, blood vessels on the face and legs, red face rejuvenation
Gentle Fraxel
– Restore- mild wrinkling and early crinkling (crepiness and wrinkiing)
– Lightening– a controlled smoothing and lightening for larger areas of darkening
e.g. melasma
Stronger Fraxel Co2-  improvement of severe sun damage, deeper wrinkles, skin growth and some scars
No laser fits all, this is why we have a multi-laser centre.
#TheLoweDown
It is often said that lasers cannot be performed during the summer months. However, many laser lights and chemical peels are developed in California, where there is considerable sun exposure year round. All of our treatments can be performed year round, however there are certain precautions you would need to take. Many lasers target pigment, so you need to give the beach a four-to-six-week break before your first session, and leave two weeks before you hit the sun. It is not wise to use some lasers on a deep tan, but treatments can still go ahead during the summer months if you apply a sun protective cream. We dermatologists have long learned how to advise sun protection, skin lightening products and treatments.
Sunscreen should be worn on any exposed body parts at all times of the years. People may finally have got to grips with applying daily SPF to their faces but skin cancer is now more prominent in often forgotten areas e.g. ankles, arms and feet. In fact even if you are wearing tights you should still apply protection to your legs. UV rays can penetrate through the light material, we believe this is why there is a higher risk of skin cancer in women's legs than that of men.
Beware that certain medications can increase your chances of getting burnt, e.g. tetracycline, diuretics, and painkillers such as Ibuprofen. They make your skin more sensitive to sunlight which means you need to be extra vigilant about sunscreen when you're taking them.
Many people stop using their Retin-A creams during the summer because they think it causes sun sensitivity. This is not the case. The reason these creams should be not used during the day is because the quality of the ingredients degrade under sunlight.
Increasing number of melanoma cases
In May 2009, researchers from Stanford University Medical Centre announced worrying results from a 12 year long study on skin cancer. The study showed that over the last 12 years the incidence of malignant melanoma skin cancer has raised rapidly by 3.1% every year, which represents an additional 70,596 new malignant melanoma cases over the study period.
This study is particularly worrying as malignant melanoma is the most dangerous form of skin cancer, associated with exposure to sun and other sources of ultra violet light, such as sun beds.
Despite a marked increase in reported cases in men over the age of 65, the incidence of malignant melanoma still continues to blight more women than men, with a third more women suffering from malignant melanoma than men overall.
These findings support and confirm Dr Lowe's long held views on what he believes to be the silent and potentially deadly skin ager – UVA. Fifteen years ago, Dr Lowe carried out research proving that even in small amounts, UVA directly damages skin. This study was published in the prestigious Journal of Investigative Dermatology.
Dr Lowe believes the reason we are seeing the increase in melanoma now is because the older sunscreens and some existing face creams do not protect well against UVA. "People may have been using high factor suncare but unknown to them, they were only being protected against UVB".
"UVA may be responsible at least partly for melanoma," says Dr Lowe. "This is very worrying to me, as the modern tanning beds are almost completely high intensity UVA." "You have to protect your skin even when the sun is not shining from harmful UVA rays," he said.