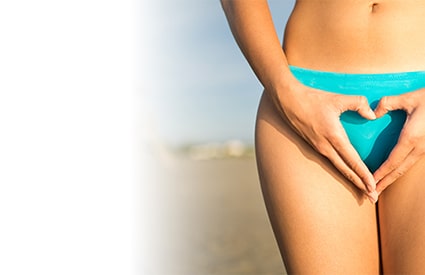 The O Shot
INTIMATE
HEALTH
The O Shot is a game-changing new treatment that gives women back control of their bodies as well as their sexual desire. For many women, changes that happen as we age or after childbirth, such as loss of sex drive, or loss of bladder control can have a detrimental effect on confident, and generally feeling of femininity.
Women no longer need to struggle with sexual dysfunction or urinary Incontinence. While medical options have been available for men, there is now a female-specific treatment in the O-Shot!
The O Shot PRP injection has given many women dramatic results. Most women who have had the injection enjoy an increase in their sexual responses, including stronger and more frequent orgasms, decreased pain for those who suffer with painful intercourse (dyspareunia) tighter vaginal opening, increased lubrication, increased desire and greater arousal sensitivity from stimulation.
Painful sex in women, inability to orgasm and vaginal dryness can all manifest as female sexual dysfunction. The "O-Shot" is a revolutionary treatment that can help you overcome sexual dysfunction and enjoy sex again. It is also being used to decrease or resolve urinary incontinence in some female patients.
The O Shot Treatment
The O-Shot® (also called Orgasm Shot®) is a simple, nonsurgical, doctor-administered treatment that can augment and rejuvenate the Grafenberg spot (G-Spot), clitoris, and labia. PRP has been documented to improve lubrication, sensitivity, ease and intensity of orgasm by stimulating omnipotent stem cells. Achieving a great result also depends on the role of other factors like relationship, emotional, general health and hormonal wellbeing.
The O Shot is the method of injecting the vagina with your body's own Platelet Rich Plasma (PRP) -blood plasma that has been enriched with platelets – which helps to improve the health and vitality of the area. PRP injections are commonly used as rejuvenating treatments for a range of medical issues. It's a quick and simple procedure which offers life changing results. The O Shot also enables rejuvenation by promoting increased blood flow, which ultimately enhances both the appearance and sensation within the area.
Dr Shirin is the 1st female doctor trained in the O-shot and is also the national trainer for O-Shot. Dr Shirin's wealth of experience will ensure the best possible results for you. We follow a first class O Shot Procedure which you may not get with other O Shot Providers.
The O Shot Treatment and Menopause
As menopause kicks in, many women can suffer with side effects which include decreased libido, painful sex, and vaginal dryness. In fact, an estimated 17% – 45% of menopausal women say that sex can be painful. The O-Shot offers women going through the menopause a treatment which can assist to eradicate these symptoms.
The O Shot for female sexual health
Female sexual health like all aspects of health, is complex and delicate. While men are known to suffer from erectile dysfunction and performance anxiety, women have a host of sexual issues they may face. The O Shot can help address the following conditions;
Hypoactive Sexual Desire Disorder:
Also known as low desire. With this condition, a woman suffers from an abnormally low libido.
Female Sexual Arousal Disorder:
This issue and Hypoactive Sexual Desire Disorder typically go hand-in-hand. With this condition women have trouble becoming aroused.
Female Orgasmic Disorder:
Women who suffer from Female Orgasmic Disorder can have sex comfortably, but have trouble achieving orgasm.
Dyspareunia:
Also known simply as painful sex, this condition can cause intercourse to be a painful and frustrating ordeal.