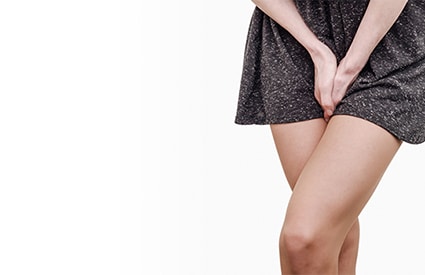 Incontinence
INTIMATE
HEALTH
As women age they can lose muscle tone, including muscles in the vagina and pelvic floor. This can lead to a higher likelihood of stress incontinence, which can cause significant embarrassment and discomfort for sufferers. This is especially common among post-menopausal and post-natal women, and can be very significant and life-altering. Some women cannot exercise while some leak urine whenever they cough, laugh or sneeze. Incontinence can cause a variety of issues in your life including emotional stress; fear and anxiety in public; a reduction in intimacy with your partner; becoming a barrier to exercise; causing you absence from work and creating difficulty planning holidays or time away from home; reducing your quality of sleep and the stress of having to dispose of used pads, to name but a few.
Treatment options
BTL EMSELLA is a revolutionary new treatment for incontinence that offers many benefits to the patient.
This is an excellent treatment completely non-surgical, non-invasive, quick, comfortable treatment that delivers highly effective results.
Many women have come in with stress incontinence after having tried many of the current medications and treatment without success. We often see full resolution of the incontinence after the first procedure.
Platelet-Rich plasma (PRP) is blood plasma that has been enriched with platelets and it is being used to decrease or resolve urinary incontinence in some female patients. The procedure for this treatment is called O-Shot ®, which is the same procedure used in female sexual rejuvenation. By offering a one injection treatment for incontinence – The O Shot® offers women freedom effects of urinary incontinence.