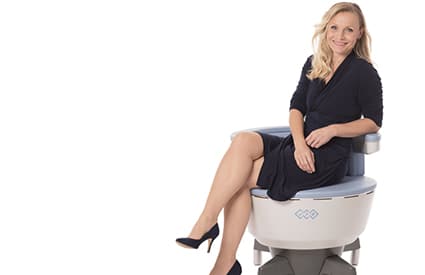 BTL EMSELLA
SAY NO TO
INTIMATE
DISCOMFORT
BTL EMSELLA is a revolutionary new treatment for;
People  suffering from urinary incontinence
Women with decreased intimate satisfaction 
Mothers who need care after childbirth
BTL EMSELLA is a great option for people of any age who desire a non-invasive solution for urinary incontinence, for women looking to improve the quality of their intimate life and for general core tightening. Due to factors such as the body's normal aging, childbirth or menopause, the pelvic floor muscles decondition and insufficiently support the pelvic organs. These factors directly correlate with urinary incontinence and decreased intimate satisfaction. The pelvic floor matters at any age!
Benefits of BTL EMSELLA
A non-invasive procedure with no recovery time.
Remain fully clothed during treatment.
Restores bladder and pelvic muscle control without time-consuming exercises.
A comfortable procedure that lets you relax during the 28-minute treatment.
You may observe improvement after a single session. Results will typically continue improving over the next few weeks.
Tangible results after about six sessions, scheduled twice a week.
How BTL EMSELLA works
BTL EMSELLA uses electromagnetic energy to cause deep pelvic floor muscle stimulation without getting undressed! A single BTL EMSELLA session brings thousands of Kegel-like contractions which help you train your muscles without any effort. Scientific research shows that 95% of incontinent patients reported significant improvement in day-to-day life and 85% improvement was observed in overall intimate satisfaction.*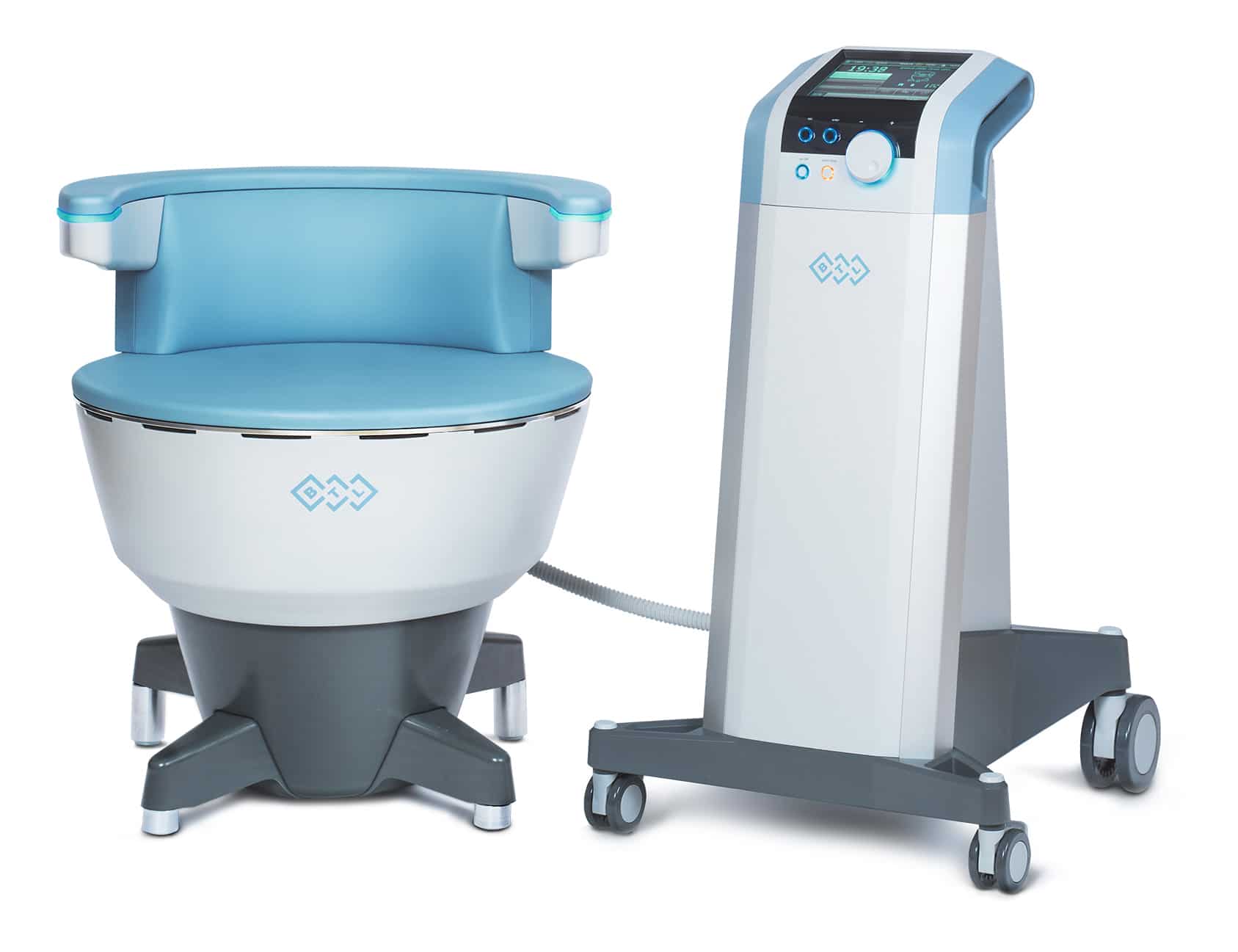 I sneeze, I can jump rope, I run… I can just do all kinds of exercise and competitions and
I can now do them with a lot more confidence than I could before it's… freeing, very freeing, to be able to just do what you want to do again.
After 2 deliveries, I finally felt that my muscles are firmer and I can enjoy my intimate life again!
Before, I was getting up 4 – 5 times a night
to go to a bathroom. It seems like it´s still improving. Even in past few weeks some nights I have not had to get up at all. And it's awesome.
What it does is it kind of takes the place of doing Kegels, for which a lot of people don't have the time or the energy … It's just weird and it´s very uncomfortable to try to do them … and the chair does it for you and it works miracles. it´s wonderful!
Who stands behind BTL EMSELLA?
Founded in 1993, BTL has grown to become one of the world's major manufacturers of medical and aesthetic equipment. With over 1,500 employees located in more than 55 countries, BTL has revolutionized the way, offering the most advanced non-invasive solutions for body shaping, skin tightening, cellulite & other medical aesthetic treatments.