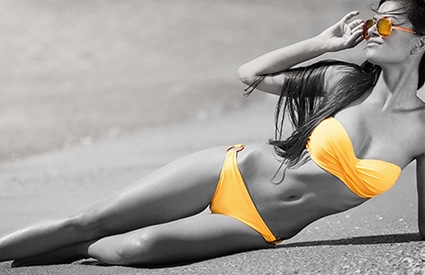 BODY
TREATMENTS
From giving the body silhouette you have always dreamed of, helping combat the tell-tale signs of aging or removing unslightly blemishes we have a wide selection of treatments to have you looking and feeling your best.
Fat Reduction and Body Contouring
We offfer a range of non-invasive treatments as well as surgical procedures to help you shift excess fat and achieve the body contours you have always dreamed of. These include;
Coolsculpting is a popular and well established treatment that freezes away fat with no discomfort or downtime, making it the perfect fat loss treatment to fit into a lunch break!  More
EMSCULPT NEO,  is a revolutionary new treatment that uses unique technology to reduce fat and build muscle at the same time! More
Endolift® is an innovative new minimally invasive laser treatment for fat removal and contouring on both the face and body. More
We also offer a number of surgical fat removal and body contouring treatments, including liposuction, abdominoplasty (tummy tuck), arm lift and Body Tite TM. More 
Skin Rejuvenation
If you feel your skin is giving away your age we can help. Our  range of treatments includes Intracel treatment, a recent revolutionary non-invasive treatment that uses fractional radio frequency combined with micro-needling to treat a variety of conditions including general skin rejuvenation and the reduction of stretch marks.
More >
Skin Tightening
As we age our skin's resilience and elasticity decreases, especially after major events like childbirth or weight loss and sometimes never returns to that smooth skin feeling.  Thermage is a on-invasive clinically proved radiofrequency treatment to strengthen collagen in your skin for a smooth, sleek look that can help you feel years younger. It works by focusing radiofrequency energy to stimulate the body's own natural renewal process. Thermage can help to tighten loose contours and wrinkling of the skin and can even temporarily improve the appearance of cellulite.
More >
Hand Rejuvenation
Hands are often tell-tale signs of chronological age when other parts of the body, including the face, are more youthful in appearance. That's because the dermal layer of the skin on the back of hands is thinner than that of the face and contains less collagen. We can help to rejuvenate hands!
Veins
Broken veins can be unsightly but are easily treated. We offer a couple of treatment options.
ND Yag is a new innovative dual wavelength system used for a variety of skin treatments that is effective for getting rid of leg veins without the downtime associated with traditional lasers.
More >
Sclerotherapy – involves an injection of a solution directly into the vein. The solution irritates the lining of the blood vessel, causing it to swell and stick together and the blood to clot. Over time, the vessel shrinks and fades from view.
More >
Surgical Procedures
Where desired results cannot be achieved using non invasive laser or injectable treatments, we are able to offer a variety of surgical procedures including Body Tite TM, abdominoplasty (tummy tuck), arm lift (bingo wings), liposuction, breast augmentation/lift, and buttock augmentation.
More >