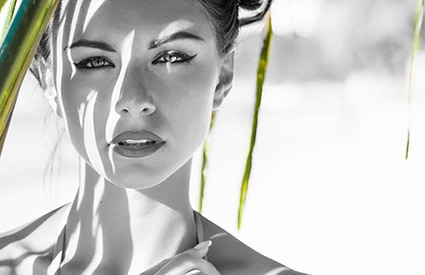 SOFWAVE™
FACIAL
AESTHETICS
The non-invasive brow lift
At a certain age, usually in your 40's and 5O's, you'll see a difference in where your brows used to be positioned and where they are now. Your brow should be positioned just above your orbital or eyebrow bone in a raised arch. When your brows droop or sag, you will probably notice a few more lines across your forehead and some laxity on your upper eyelids too, as our brows, forehead, and upper eyelids are all connected. So when your brow begins to droop, you begin to look tired or look older than you feel.
The Sofwave is a non-invasive treatment that can improve your brow placement and reduce wrinkles without the risks or downtime associated with traditional options of brow lift surgery or thread lifts.
Sofwave uses the latest ultrasound technology to tighten the skin, reduce wrinkles and address your droopy brow in a single treatment session that takes about 30 to 45 minutes. There is no recovery time so you can immediately put on makeup or resume your daily activities without any concerns. In clinical studies, 88% of patients were marked as "improved" or "significantly improved" after 12 weeks following one Sofwave treatment.
How it Works
The Sofwave device uses ultrasound which heats the tissue at the right depth and temperature to rejuvenate and stimulate collagen fibres and elastin to improve the overall appearance of the skin. This process will tighten and lift your skin and reduce wrinkles. When combined with a full face treatment, this will give you a smoother more youthful tighter complexion and enhance the skin's overall appearance.
In addition to brow lifting, Sofwave can also be used to improve the upper face, lower face and neck. Sofwave is a suitable and safe treatment for all skin types.