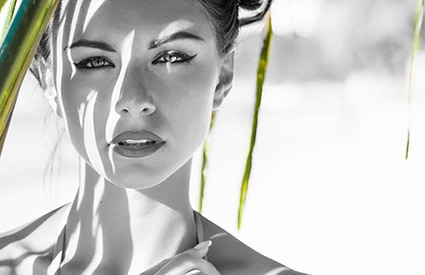 SOFWAVE™
FACIAL
AESTHETICS
The SUPERB™ way to reduce the signs of aging 
Sofwave™ is an innovative new treatment to rejuvenate your skin and appearance by reducing fine lines and wrinkles.
The treatment can also be effective for the treatment of crepey skin on the neck, arms and knees.
How it Works
Sofwave™  uses Synchronous Ultrasound Parallel Beam SUPERB™ technology ultrasound technology that is FDA cleared and clinically-proven to rebuild collagen, improve facial lines and reduce wrinkles. Sofwave™ is safe and effective for all skin types unlike some light based rejuvenation treatments where darker skin types are more susceptible. 
During the treatment ultrasound energy precisely passes through the skin's surface, heating the mid-dermal tissue at just the right depth of 1.5mm and temperature to rejuvenate collagen fibres. Integrated Sofcool™ technology protects the outer skin layer and ensures treatment at the correct depth while ensuring no damage to the underlying structures below the dermis
The impacted treatment zones stimulate a healing response, called neo-collagenases, which increases and regenerates the collagen in the skin, leading to the reduction in fine lines and wrinkles.
Often only a single 30-45-minute treatment is required but other sessions may be required for optimal results. Sofwave™ treatment is pain free and there is no downtime making the treatment ideal for people with work and active lifestyles
Your appearance will improve progressively over a 12 week period.