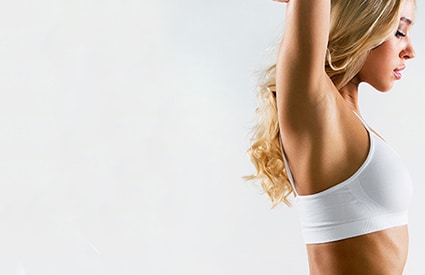 HAIR REMOVAL
HAIR CLINIC

50% off Laser Hair Removal
Get rid of unwanted face and body hair with Laser hair removal
Laser Hair Removal reduces unwanted hair with pulses of laser light that destroy the hair follicle giving you permanent hair reduction.  It is also an effective treatment for folliculitis (infected hair follicles) and ingrown hairs.
Laser hair removal machines use focused light to penetrate the epidermis (top layer) of the skin and target the underlying hair follicle. The light energy is transferred to thermal energy in the hair follicle. The hair's melanin (pigment) absorbs the thermal energy and weakens the hair follicle gradually
destroying it over time. Immediately after treatment, the area will be pink.  You will experience mild discomfort during the treatment.
A course of treatments should be carried out at four to six weekly intervals depending on the area. The number of treatments needed will vary between patients, depending on skin colour, hair colour, area and amount of hair you need to reduce. Call the clinic now to book a consultation.