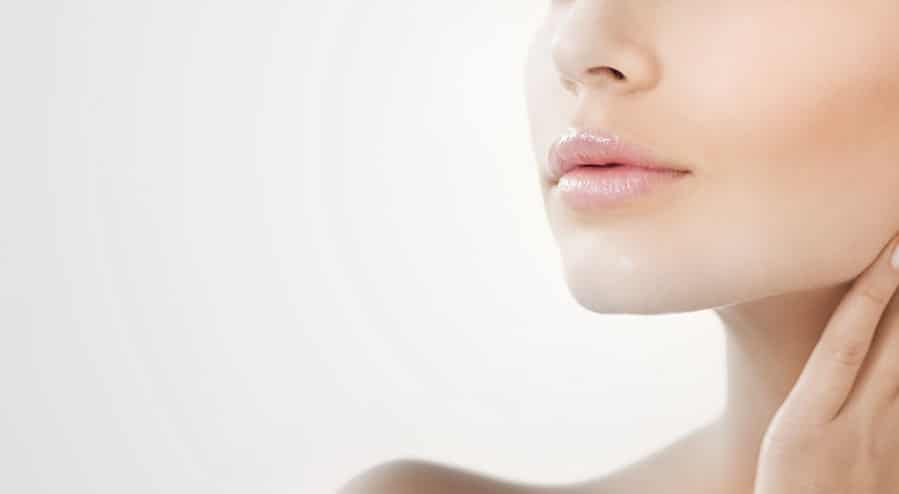 Double Chin Reduction
Injections
FAT REDUCTION
& FACIAL
CONTOURING
The only clinically tested and medically approved fat dissolving injection for double chins

Quick, painless and no downtime

Results last up to two years

Cranley Clinic's Dr Nick Lowe was part of the development team, is a key opinion leader, and the first certified clinicians in the UK
Fullness under the chin, or a double chin, is one of people's most common concerns about their appearance. A double chin makes you look heavier and older and can as a result undermine self-esteem and confidence. 
There is a common misperception that fullness under the chin only appears in those who are overweight. In fact a double chin can occur in any body type and can be related to ageing and genetics, as well as weight gain.
Until now, treatment options for submental fullness have been limited to surgical options such as liposuction and non-surgical in-clinic procedures using handheld devices or aggressive weight-loss programmes with potentially limited improvement, as fullness under the chin is often resistant to diet and exercise.
At Cranley Clinic we are delighted to be the first UK clinic certified to offer an innovative new injectable treatment that reduces fat and fullness under the chin. It is the only injectable treatment that has been medically approved for this use, following rigorous trials in the USA and UK, in which Cranley Clinic's Dr Nick Lowe has been personally involved. Dr Lowe is a key opinion leader for the treatment and lead trainer in the UK.
The Treatment
The treatment involves the injection into fat under the chin of a synthetic version of deoxycholic acid ,which imitates naturally-occurring deoxycholic acid. This causes the permanent destruction of fat cells, and once destroyed, those cells cannot store or accumulate fat.
Treatment can only be carried out by a trained and certified clinician – Dr Lowe of Cranley Clinic is the first to be certified in the UK.
We carry out a full facial assessment to determine how many treatment sessions are needed, based on the amount and distribution of the fat under your chin and your personal treatment goals. Whilst a maximum of six treatments may be given, many people experience improvement after two to four treatment sessions spaced at least 4 weeks apart. 
We can combine this injectable treatment with other non-surgical treatments such as Coolsculpting or Endolift depending on your needs for the ultimate results.