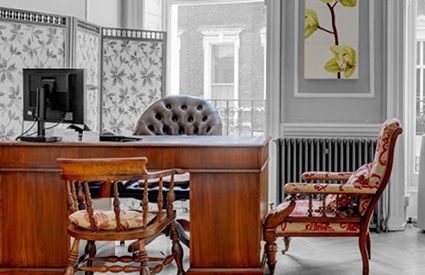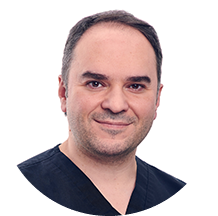 Mr Ali Ghanem, MPhil, MSc, MSc MRCS(Ed), MRCS(Eng), MD, PhD FRCS (Plast)
Mr Ali Ghanem is a multi-awarded cosmetic doctor and plastic surgeon with a worldwide reputation as one of the leading experts in the innovative new area of aesthetic regenerative medicine and stem cell treatment. He brings this cutting edge expertise to patients at Cranley Clinic.
He completed his basic surgical training at the Royal College of Surgeons of Edinburgh and England. Mr Ghanem was awarded a Doctorate in Philosophy (PhD) in Developmental and Stem Cell Biology at University College London working on molecular regulation of embryonic stem cells early differentiation under the supervision of Professor Claudio Stern.
In addition to his practice at Cranley Clinic, Mr Ghanem is visiting Professor of Aesthetic Medicine at the College of Medicine and Dentistry Birmingham and Ulster University with a remit to establish and direct the new department of Facial Aesthetics. He is also the Lead Consultant and Founder – Director of the Academy of Aesthetic Regenerative Medicine.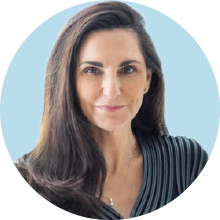 Dr Beatriz Molina MD
Dr Beatriz Molina is a highly experienced cosmetic doctor, a fellow of the British College of Aesthetic Medicine and winner of numerous aesthetic industry awards including "Practitioner of the Year" in 2017.
Dr Molina graduated with Honours in Medicine and Surgery from the University of Medicine Malaga in her native Spain, becoming an MD in 1993.  After a surgical rotation at Frenchay Hospital in Bristol, she passed her FRSA 1 exam. 
Since 2007 she has specialised exclusively in aesthetic medicine and been totally committed to driving excellence within the industry – serving as Vice President of the British College of Aesthetic Medicine and founding the International Association for Prevention of Complications in Aesthetic Medicine. Dr Molina also serves as a Key Opinion Leader for pharmaceutical companies including Galderma and IBSA International.