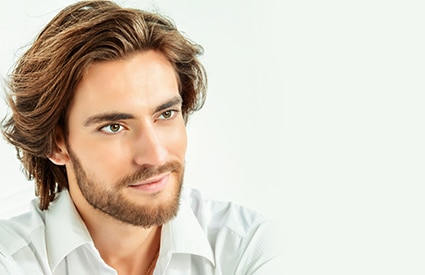 Follicular Unit Transplantation
HAIR
RESTORATION
Follicular Unit Transplantation (FUT) is a hair restoration method where a single narrow strip of skin is taken from the back of the head and then the follicles from this strip are dissected under stereo-microscopes and the follicular units removed from the strip without damage.
After this, each hair follicle is transplanted in its naturally occurring group of 1 – 4 hairs, called follicular units. A follicular unit contains sebaceous glands, nerves, small muscles and fine hairs.
The surgeon will then use a micro blade or fine needle to create the recipient site in blading areas where the hair will be placed. The recipient site is created in such a way so that individual grafts can be placed into the sites. The angle, position, density, amongst other things are vital to create not only a realistic hair line but also an artistic and natural result that is suitable for that patient.
This method allows the surgeon to transplant thousands of grafts in a single session, which will enhance the cosmetic appearance of the hair restoration surgery.