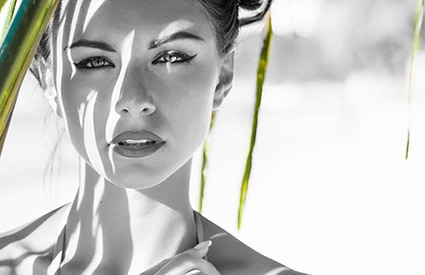 INTRACEL
FACIAL
AESTHETICS
Intracel uses fractional radio frequency combined with micro-needling to treat acne scarring, wrinkles, various skin irregularities, large pores, general rejuvenation and the reduction of stretch marks.
The fractional RF micro needling™ technology (Intracel) is an innovative design that uniquely treats the target area through rapid penetration of specially designed insulated micro-needles without causing extensive damage to the epidermis (top layer of skin). This creates a tiny column allowing the RF pulse to be targeted into the treated area causing thermolysis, this selectively degenerates the collagen fibres between the superficial dermis and muscle band, stimulating fibroblasts and resulting in the construction of new collagen.
Topical anaesthetic cream is applied on the skin for up to one hour before treatment.  The treatment itself takes approximately 30 minutes depending on the area.  Three to five treatment sessions are usually recommended for optimum results.  Downtime is minimal with most patients reporting mild redness and puffiness, depending on the area being treated.
The skin redness fades or can be camouflaged usually after 24 hours.