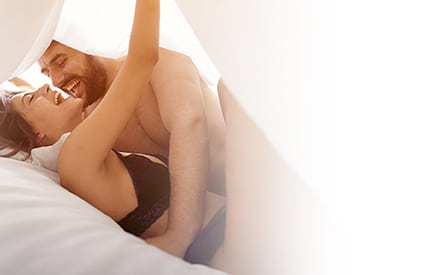 The Priapus Shot (P Shot)
INTIMATE
HEALTH
The P Shot is a pioneering treatment which helps men to gain self-confidence by giving them back their sex drive, improving erectile issues such as impotence or the inability to maintain an erection, while also offering increased size and girth.
This cutting-edge new treatment has helped men worldwide boost their sexual performance and 10 to 20% increase in length and girth. The Priapus Shot, also called the "P"-shot, provides firmer, stronger and larger more powerful erections.
The P Shot treatment involves injecting the penis with your body's own Platelet Rich Plasma (PRP), which helps to improve the health and vitality of the penis. The P Shot also enables rejuvenation by promoting increased blood flow to the penis, which ultimately strengthens the erection and enhances the appearance.
The P Shot for Erectile Dysfunction
As men grow older, they get more prone to suffering from sexual health problems or erectile dysfunction (ED). There are several physical and psychological factors due to aging that can have a tremendous impact on their sexual performance. Of course, while it is impossible to turn back the hands of time, the P shot can help improve erectile function, enhance sex drive and rejuvenate your sex life.
Erectile dysfunction or impotence is the inability to get an erection or problem sustaining an erection firm enough for sex and/or a reduced sexual desire. Impotence or erectile dysfunction can have a devastating effect on self-confidence, and can also be damaging for relationships as the issue can cause conflict or embarrassment between partners.
Erectile dysfunction is significantly common in men who have diabetes and is most often caused by poor long-term blood sugar control, which damages nerves and blood vessels.
Regenerative treatments like P Shot offer a new approach to treating impotence. Platelet rich plasma (PRP) from your own blood can be used to repair the problem.
The P-Shot for Peyronie's Disease (Bent Penis)
Peyronie's disease is a condition in which scar tissue develops inside of the penis, causing it to bend or curve. For some men, this can cause pain when the penis is erect, meaning that sex is painful, or even impossible. While the causes of Peyronie's disease are not completely understood, it is thought that in some cases it can be caused by an injury, however it can also develop with no obvious cause.
However, the P-Shot has proven to be an effective treatment for men suffering with Peyronie's disease. Using the body's own platelet rich plasma has seen excellent results in treating Peyronie's, as the blood flow is stimulated, an can assist to straighten out the curve in the penis that causes the issues.
This is a non-invasive treatment with no side effects, making it a great alternative to surgery or drug treatments.